China is an enormous country, 4th largest in the world, and as a result is home to a vast diversity of ecosystems.  Lapis Guides is helping project managers collect data with the help of citizen scientists, park rangers, and tourists in a variety of locations.  The Tibetan Plateau is of particular interest and we have developed 2 mini apps for that region; Birds of Qinghai and Biodiversity of the Tibetan Plateau.  This region is special because it contains the newly protected Sanjiangyuan National Park which was created in 2017.
Birds of Qinghai
Qinghai takes up an enormous part of the Tibetan Plateau, and as a result, has a very high diversity of birds.  In partnership with many birders in the region, including the author of "A Field Guide to the Birds of China", Dr. John MacKinnon, we have created an interactive field guide of more than 50 species of birds.  Many of these are common, but some of them are of particular research interest.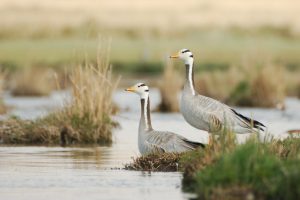 Bar Headed Goose - Anser indicus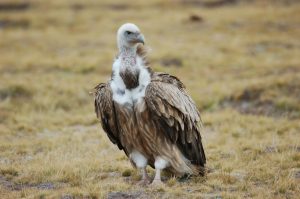 Himalayan Griffon - Gyps himalayensis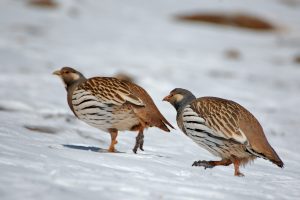 Tibetan Snowcock - Tetraogallus tibetanus
Butterflies of Daxing'anling
Again partnering with Dr. John McKinnon, we created an application for studying the distribution and populations of butterflies in Daxing'anling Prefecture in the Amur River Region of northeast China.  The marshy and riparian ecosystems there are under consideration for a future national park, and a tool like this could be helpful to officials to determine what regions are in need of protection.